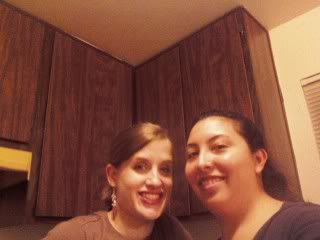 Me and My pal Grace made pumpkin pie for Thanksgiving last night! (That is such a bad pic! Oh well...)


There is the filling and the dough :)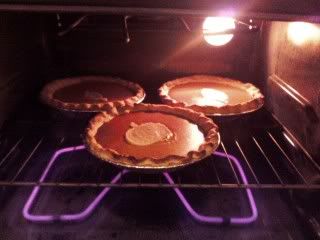 And the pies in the oven...


This is what the husbands were doing, and that's Grace's cute dog Flora (I totally named her!)


Here's our finished pies in all all their glory...


Grace is keeping one and this is the one I'm saving for Thanksgiving...


And of course we had to eat one right out of the oven...


Yum...
We used the recipe my family has used for years... My Mom and my Aunt Marcie always make Pumpkin Pie together this time of year... Thanks for making pie with me Grace! It made Thanksgiving feel right :).