Yesterday we had church in the park and a "Grand Opening" style picnic... It was not warm by any means, but we managed :)...


We had art to look at


and stuff to make art laid out, a drum circle, and fair trade coffee and chocolate tastings :)...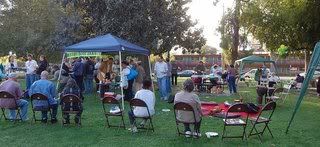 We BBQ'd for about 65-70 people and somehow, even though we used all our meat (and meat substitutes), everyone seemed to get fed...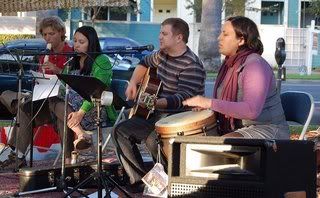 The music went well, and despite our worst fears, the generator stayed on through the whole service... The stories that were told really touched some hearts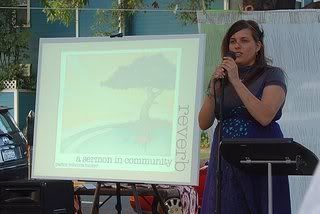 as did the reverb (Becky's sermon)...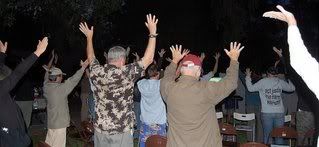 We may not see the fruit of this labor right away, but there were some real conversations had with real people seeking something to fill the void in their lives and Lord willing, they will find a home at Midtown with us :)...



This was our "Communal" art piece that really came together well I think... I had a lot of fun working on it with Becky and it turned out pretty much how we envisioned it :) Thanks to everyone who prayed for us!