Since I haven't posted here in a while, I figured I would show ya'll what I've been up to... I have been working hard on getting this apartment of ours in a reasonably clean state and maintain it...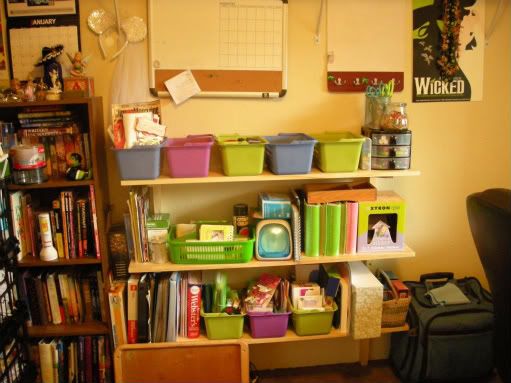 This is my functional Craft Area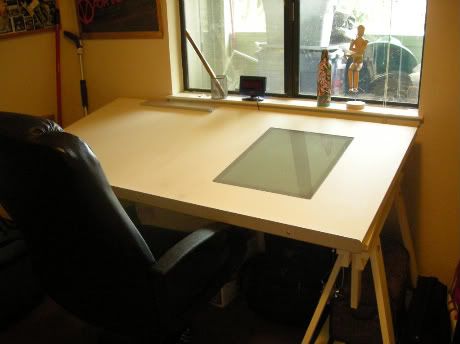 Our new drawing/crafting desk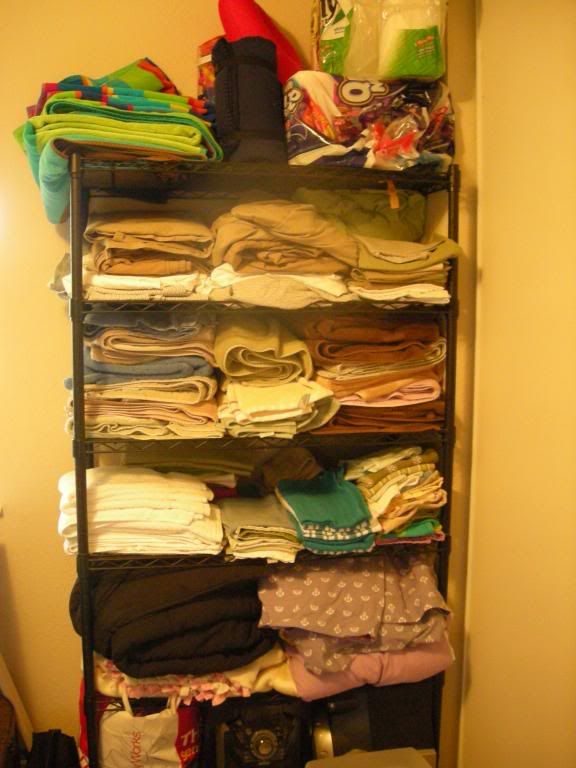 Enough Clean Sheets and Towels "To Run a Hotel"
Clean Kitchen
Dining Room
Mail and "To Return To People Area"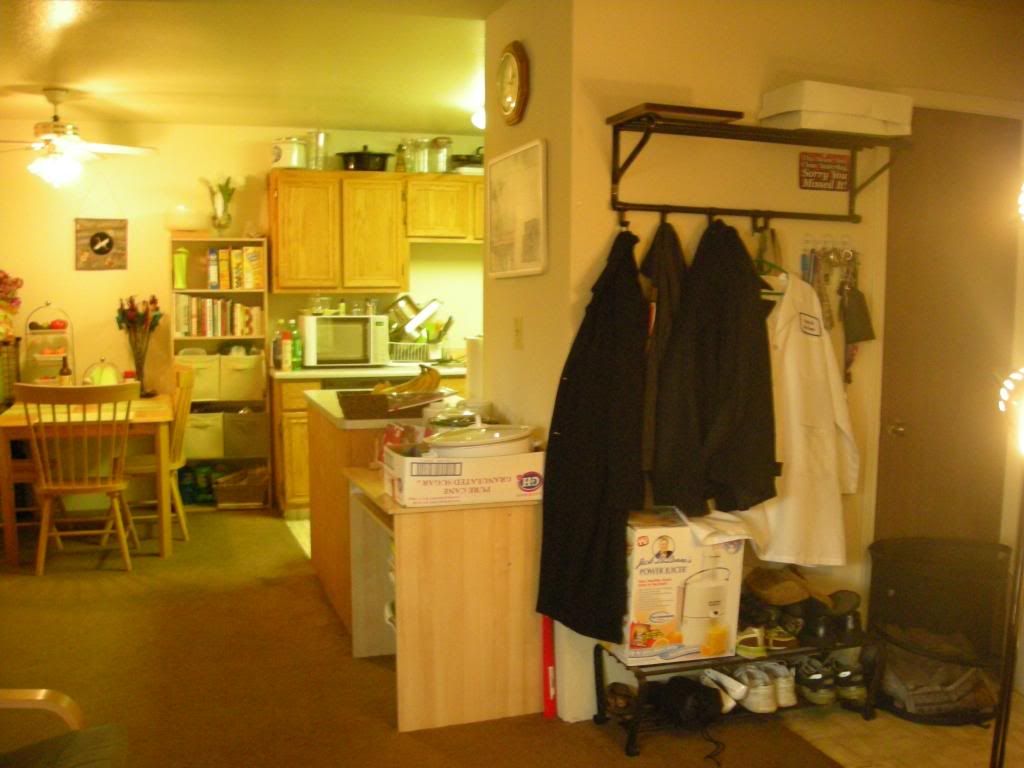 Pretty New Coat Rack and Shoe Rack (Covered in Stuff, but it is Functional)
Clean Living Room (Rock Band Came Back Home, So it Will be an Eyesore for Awhile)
More Living Area (Still Cluttered, Will Work on This Next), Cats Included